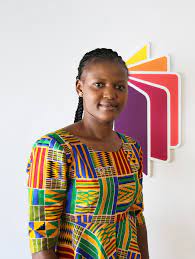 The Kente fabric is regarded as one of the most beautiful fabrics in Ghana. It illustrates the richness of our culture. It is such a colorful and lovely cloth that most women choose for their traditional wedding.
Lace and Kente fabric are sometimes combined, especially when the Kente fabric sparkles. It is your choice what color you want. This delicate fabric is woven using yarn, which can be machine-made or hand-made. Adding more beauty to it is achieved through silk and gold threads.
Due to its unique patterns and colors, Kente cloth is a particular type of cloth. This pride in the West African culture cannot be denied. There is a unique design to every kente. All lovers of kente know what to wear to engagements, naming ceremonies, festivals, and dumber for kings' and queens' burials.
This guide is all about kente with lace styles in detail.
Top 8 Kente with lace styles to wear on different functions
1.     Crimped bodices make all the difference
In addition to enhancing the figure, the crimped bodice makes her look younger and more beautiful than ever before. For your engagement with your future spouse, this matching couple's look would be so cute. The dress is a little plain on its own, so you should add more accessories. Make yourself look as stunning as ever by adding a dainty bracelet, earrings, and necklace!
2.     Stylish Kente and Plain Fabric Combination
A combination of kente and plain fabrics is used to create this masterpiece. In the event that you do not want a dress that is too colorful and made entirely of kente fabric, then this would be a good alternative. Wearing a kente dress to your engagement will not only make you look glamorous and beautiful, but you will also remain true to the tradition and feel well.
Read more:Interesting Information You Need To Know About Soft Boy Aesthetic Outfits
3.     A Royal Pick       
Some Queens are just too excellent. Some Queens always look fabulous no matter what they wear. This pick is for such queens. Your look will be enhanced by this kente dress, making you look even more beautiful. You will look like a royal in this gold headpiece since gold is the color of wealth. Add a pair of oversized earrings and a chunky bracelet to complete the look by matching your eyeshades with your dress.
4.     Styles that make Kente look sexier
The sexiest look on this list and the one we found to be the most attractive. A beautifully crafted dress using sequins, beads, red plain fabric, and kente fabric will not be surpassed. This dress has a sweetheart neckline and slit, giving it an ultra-glam appeal and making it perfect for our bold and sexy ladies! Make your hair loose and let it hang down your wedding will leave everyone speechless!
5.     Stunning Patterns That Will Impress Everyone
It is beautiful and pleasing to look at, thanks to its perfectly symmetrical pattern. The sweetheart neckline is the perfect choice for those with smaller busts, as it accentuates that area and makes you look graceful and sexy. Your makeup should be just the right amount of flashy, and you should wear a pair of statement earrings! 
6.     Kente Dressed Modernly
Your beau can be as flashy or comfortable as he likes, while you don't need to step out of his comfort zone. Everybody loves the bride's dress, and it's a gorgeous modern take on the traditional kente dress you would wear at an engagement ceremony. There is enough skin showing in this off-shoulder neckline and half-slit dress to keep it classy while still looking sexy.
7.     It doesn't hurt to have a little bling.
There is nothing like this one. It's the most incredible and gorgeous one out there. Brides look breathtaking in this gown because of its embroidered details, colorful kente, and flashy headpiece. We have never seen sleeves like this before, but it is recommended that you should give them a try. A perfect choice for those unique women looking for a style that stands out on their wedding day.  
8.     Anyone can look like a goddess in red!
A girl who wears red looks fantastic, and a man who wears red can drive him bananas. Why not make your soon-to-be fiancé feel lucky by choosing this color for your engagement? Thanks to its styled bodice, you'll look ethereal in this one, and the earrings add that extra touch. Maintain spotless makeup and add a red lip color to look stunning.
Conclusion
Lace fabrics have always stood out without much or any help from other regional materials. We can't help but adore a Kente and lace combo, though. When we want to look completely different than what the conventional lace or Kente fabric can really do alone, a little luxury doesn't let us down.
FAQs (Frequently Asked Questions)