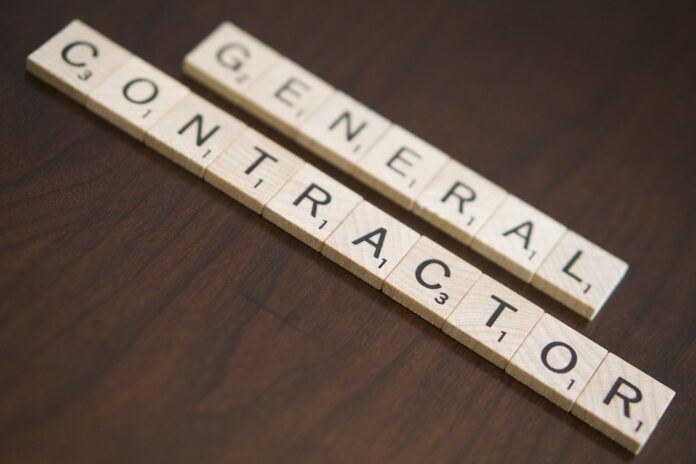 General contractor
A general contractor is a construction management professional who oversees all aspects of a construction project. They are responsible for ensuring that the project is completed on time, within budget, and to the client's specifications.
General contractor requirements
General contractors play a crucial role in the construction industry, overseeing and managing the overall construction process. To obtain a license, you must meet specific qualifications, which vary by state. Typically, it would help if you had several years of experience in the construction industry and a degree in engineering or architecture.
Several requirements must be met to become a general contractor:
Education and Experience: Many general contractors have a degree in construction management or a related field. However, experience is also a critical factor. Many contractors work their way up through the industry, starting as apprentices or journeymen in a skilled trade.
Licensure: In most states, general contractors are required to be licensed. The specific requirements for licensure vary by state. Still, generally, candidates must pass an exam and meet certain education and experience requirements.
Insurance and Bonding: General contractors must also carry insurance and bonding to protect themselves, their clients, and their subcontractors. This may include liability insurance, workers' compensation, and performance bonds.
Financial Stability: General contractors must also have financial stability and demonstrate that they have the resources to complete the project. It includes having access to capital, managing cash flow effectively, and having a good credit history.
Safety: General contractors are responsible for ensuring a safe work environment for their workers and subcontractors. They must comply with all relevant safety regulations and implement safety procedures to prevent accidents and injuries.
Steps About how to become a general contractor?
The best way to become a general contractor is to start your own contracting business. This will allow you to oversee all aspects of the project, from hiring subcontractors to submitting bids to the client. You can also work with existing construction companies or even bid on government contracts.
Step 1: Decide as to what kind of contractor you will be
There are various contractor positions within the construction industry today, each with its benefits and drawbacks. It is necessary to determine what type of contractor you wish to become before applying for your contractor license. These are the most common types of contractors in construction.
A general contractor performs work on new residential homes, commercial projects, or residential remodeling or renovation projects in the construction industry. 
Often referred to as specialist contractors, these individuals specialize in a few particular trades, such as carpentry, concrete, masonry, electrical work, or paving. Depending on the state, there are specific requirements that must be met.
The Mechanical Contractor
Mechanical contractors specialize in particular construction areas, such as plumbing, HVAC, or refrigeration. Contractor licenses cover only mechanical work, not installation, since most states require separate licenses for electrical work.
Step 2: Examine the educational requirements
Before you can apply to become a licensed contractor in your state, you need to meet the correct education requirements. Becoming a licensed contractor requires a high school diploma or its equivalent. It is most beneficial to pursue further education in the construction field if you take algebra, drafting, or geometry classes throughout your high school career. To make yourself more marketable to prospective customers, the following education requirements are often necessary for a high school diploma.
Step 3: Take a training course
In addition to working in the industry or having formal education from a trade school, college, or university, all licensed contractors need some additional training. It's essential to contact your state's contractor licensing board to begin the process.
Upon contacting the contractor licensing board in your state to determine the licensing requirements, you will be able to determine quickly whether an exam is necessary. No matter how much education or experience a potential contractor has, most states require them to take an exam for jobs over a certain dollar amount.
Step 4: Make a business plan
Developing a sound business plan is one of the most overlooked steps in becoming a contractor. The scope of work a contractor will perform and the financial aspects of operating a business are part of the contractor's business plan. The following information is typically included in a contractor's business plan to ensure the business side of construction contracting is both feasible and profitable.
Step 5: A license and bond are required for contractors
You must gather all the information necessary for your state's contractor license requirements after gaining valuable experience or education, developing a sound business plan, studying for the test, and passing it. Then, you will have to secure a contractor license bond and submit your contractor application, which is different from public works bonds.
Step 6: Organize your business
 Your work as a contractor may seem complete once you are licensed. To earn a solid reputation for construction work in the state you operate, you must consistently manage your business. Maintaining a contractor's license while keeping up with construction regulations and standards is one of several steps to running a contractor's business. But most importantly, successful construction contractors follow these two steps throughout the life of their company. When it comes to managing projects and their progress, project management software can also be helpful.
General contractor salary
The median annual salary for general contractors is $76,000. However, this figure can vary greatly depending on your experience and qualifications. Those licensed and have several years of experience can expect to make more than those just starting.
So, you want to be a general contractor? To become one, you don't need any specific qualifications, but you do need to meet the requirements set by your state. This usually includes several years of experience in the construction industry and a degree in engineering or architecture. You can start your own contracting business, look for work with existing construction companies or even bid on government contracts. With a median salary of $76,000 a year, it's a pretty good deal too!
To become a contractor, how long does it take?
Depending on how much experience they gain and if they decide to earn a degree, it can take three to seven years to become a general contractor.
General contractors can either complete an apprenticeship through a trade school or association or gain the necessary skills and knowledge through their work experience. It takes anywhere between three and five years to become a general contractor.
Some people interested in becoming general contractors will pursue an academic pathway, earning a bachelor's or master's degree as an alternative to or as a supplement to work in the construction industry. In general, those who earn a bachelor's degree in construction management may become licensed in four years, while those who earn a masters may take up to seven years.
Contractors in the construction industry can obtain certification through certification associations, such as the Construction Management Association of America or the American Institute of Constructors.
What are the prospects for the career advancement of a general contractor?
Several states are experiencing a robust economic environment, which is a great time to become a construction contractor. Over the next five years, construction will grow by 5% per year, which should provide a lot of work for new construction contractors as they start or expand their careers.
In addition, those who work in the construction industry have several career options, starting with a contractor position. The skills and experience gained on the job may allow construction contractors to become project managers or construction superintendents. Contractors can specialize in certain construction areas, such as carpentry or commercial work, which can give them an advantage in their business.